Duke School of Nursing Seeks Vice Dean for Research
The Vice Dean will have a key role in advancing research and science at the school.
Image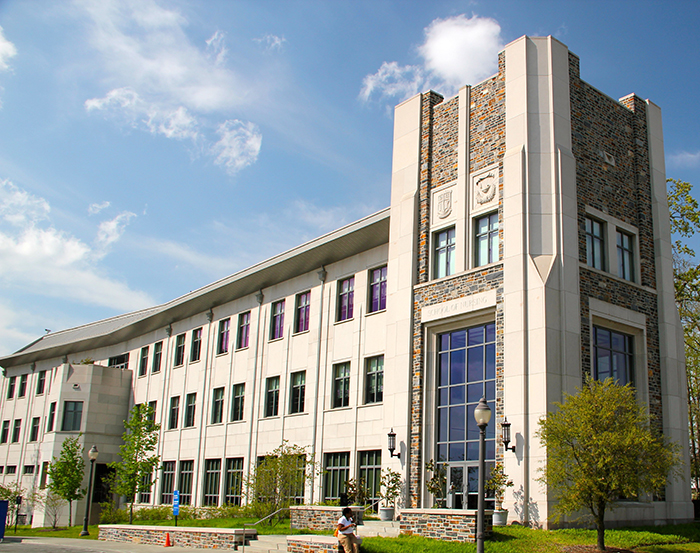 April 15, 2022
Duke University School of Nursing is accepting applications for its Vice Dean for Research position. At the forefront of nursing education, research and clinical practice, the faculty, staff and students at the Duke School of Nursing seek to improve health outcomes for real people, families and communities, and conducting groundbreaking research is just one of the several ways that goal is carried out. The Vice Dean will have a key role in advancing research and science at the school.  
In fiscal year 2021, the school became positioned as 5th in NIH funding after having received more than $8.4 million in annual funds from NIH. Faculty have demonstrated a focus on advancing the science of nursing to promote health equity, facilitate treatment effectiveness, and improve quality of care through developing and testing interventions that shape innovative care delivery and by using technology to monitor and improve health for individuals and communities. Some of the NIH-funded projects focus on efforts to improve patient and population health outcomes locally and globally. 
The Vice Dean of Research role is a full-time faculty position for an individual who is an outstanding scientist, educator and leader with the intellectual stature, experience and perception to shape the vision for the school's research and scholarly activities and ensure its success in achieving its research mission. This individual will have an ongoing program of externally funded research in nursing and/or a health-related field as evidenced by a history of extensive external funding and scholarship that has had significant impact on the field. All candidates, nurses and non-nurses, will be considered and are encouraged to apply. 
Candidates must be doctorally prepared from a research-focused program and eligible for a tenured faculty appointment in the senior ranks at Duke University. Other qualifications include a strong track record in developing mentoring programs with demonstrated outcomes, experience developing center grants, a history of progressive leadership responsibility in research administration, and a demonstrated commitment to diversity, equity and inclusion. 
Candidate review is ongoing. Applications received by Tuesday, May 31, 2022, will receive priority consideration for a Summer 2022 hire date. 
For more information, view the full position description.