October 5, 2020
Image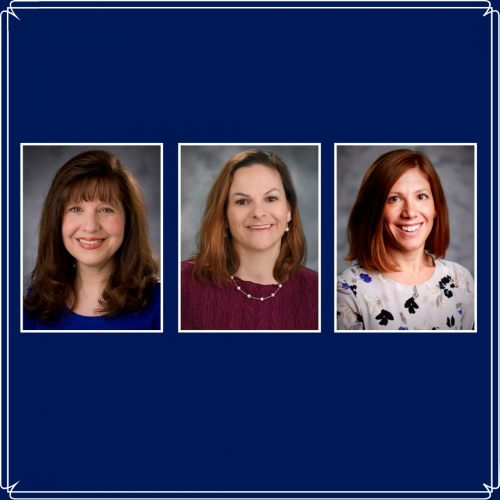 Three faculty members and two alumni are among the 230 members of the American Academy of Nursing's 2020 Class of Fellows.
The faculty members are Mary L. Affronti, DNP, MHSc, RN, ANP, professor, Virginia (Chris) Muckler, DNP, CRNA, CHSE-A, associate professor, and AnnMarie L. Walton, PhD, RN, MPH, OCN, CHES, assistant professor.
Academy Fellows are considered nursing's most accomplished leaders in education, management, practice and research. After undergoing a competitive, rigorous application process, new fellows are selected based on their contributions to advance the public's health.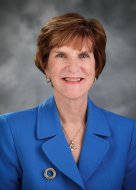 "We are proud to have such outstanding members of our faculty and alumni chosen for this tremendous honor," Marion E. Broome, PhD, RN, FAAN, dean of the School of Nursing and Ruby Wilson Professor of Nursing; vice chancellor for nursing affairs, Duke University; and associate vice president for academic affairs for nursing, Duke University Health System. "Mary, Chris, and AnnMarie are exemplary nursing leaders and will no doubt accomplish tremendous things with this fellowship."
The 2020 class comprises nursing leaders from 38 states, 13 countries, the District of Columbia, and Guam and joins the Academy's existing 2,500-plus fellows.
Affronti joined the School of Nursing in 2014 and has been a part of Duke's oncology clinical and research community for almost three and a half decades. In addition to her role at the School of Nursing, she holds a clinical associate faculty appointment in the Duke University Medical Center Department of Surgery/Neurosurgery and is a primary investigator and adult nurse practitioner at the Preston Robert Tisch Brain Tumor Center in the Duke Cancer Institute.
Muckler, is the program director of the Nurse Anesthesia-DNP program. Her scholarly interests include simulation, suspension of disbelief, the evaluation of educational preparation of registered nurses for preoperative anesthesia, day-of-surgery cancellations and delays, and the use and effect of perioperative oral and intravenous acetaminophen.
Walton's program of research examines minimizing occupational exposures to carcinogens, and her service work centers on preparing and enabling nurses to lead change to advance health. In addition to her role at DUSON, she is also a member of the Duke Cancer Institute.
This year's Academy Fellows class also include DUSON alumni Andrew Benson, MSN '09, of John Hopkins University, and Vincent Guilamo-Ramos, MSN '17, of New York University.
The new fellows will be formally inducted during the Academy's annual Transforming Health, Driving Policy Conference, which will be held virtually from October 29 to 31.