Improving Outcomes & Empowering Family Caregiver
This is the final of a three-part series on nurse-led models of care that are making a difference in health outcomes for real people, families and communities. Introduced by Duke Nursing magazine. #longread
Image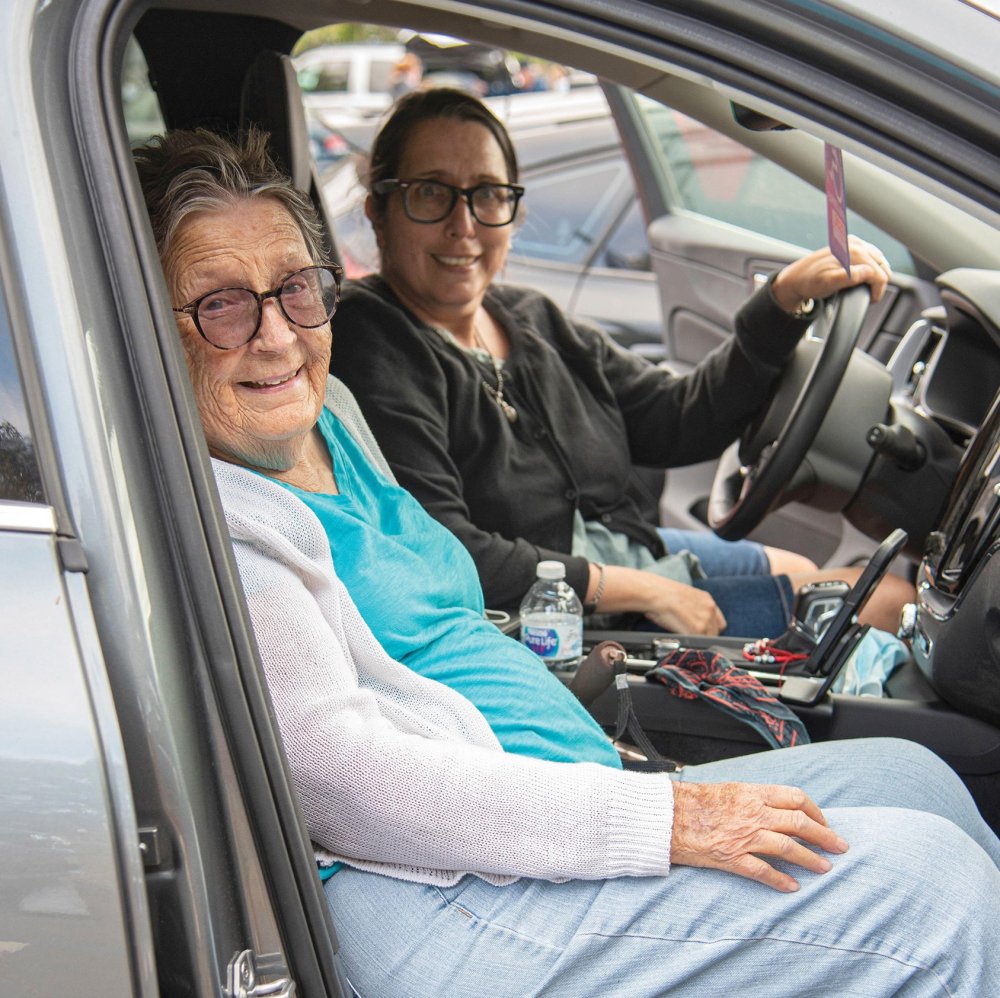 June 22, 2022
Family and friends play a vital role in patients' ability to transition successfully from the hospital to home. In fact, most adults get help after discharge from these informal, unpaid caregivers – few of whom are fully prepared for the caregiving role. The lack of training and support can produce poor outcomes for patients and caregivers alike.
Elder patients and their caregivers are particularly vulnerable to complicated recoveries because of physiologic aging consequences and comorbidities. And their physical function frequently declines after discharge, which may limit their ability to live independently. These factors lead to preventable utilization of health care services or readmissions: One in five older adults is readmitted to the hospital within 30 days of their discharge, and the readmission rate increases to about 31 percent for those who are medically vulnerable and frail.
There's also evidence that, without support and training, caregivers are burdened, stressed, anxious, and depressed. They often have concerns about responsibilities for providing care in the home. They may already be short on time, potentially juggling caring for their children or managing their own careers, health issues, and other commitments.
"Research suggests that caregiver support programs result in better outcomes for patients and their family caregivers," says Cristina Hendrix, DNS, GNP-BC, FNP, FAAN, associate professor and director of the Duke Elder Family/Caregiver Training (DEFT) Center, which develops, implements, and evaluates an innovative and scalable model for teaching, training, and supporting caregivers who assist and care for patients at home following a hospital discharge.
"It has always been the responsibility of nurses to prepare caregivers for home discharge, but in the past two decades, nothing has really changed about how we do it despite the increasing role of caregivers at home," says Hendrix.
"It's important that caregivers are prepared and serve as advocates for their loved ones and have the confidence and skills to navigate the complexities of any health system. Nurses are integral to helping older adults and their caregivers optimize their health and prevent readmission."
Doreen Matters
DEFT Program Director
Integrating Family Caregivers into Post-Discharge Care
Despite the positive results, many hospitals and health systems are stretched too thin to deliver formal training programs. Hendrix developed a model that provides caregiver support and training in a way that health systems and hospitals can integrate within their hospital workflow by their own workforce. She believes that this is key for the caregiver program to be adapted and sustained.
The Duke Elder Family/Caregiver Training (DEFT) Center at Duke School of Nursing is a bridge between admission and discharge and primary care follow-up or acute/post-acute care. The Duke Endowment provided funding to develop and implement the nurse-led initiative.
The program removes the most significant barrier to helping family caregivers: identifying them. In many cases, the primary caregiver isn't the next of kin or listed as the emergency contact in the medical record. DEFT built a caregiver consult order that resides in the medical record, which allows the inpatient team to identify the primary caregiver and their contact information. The DEFT team then contacts the caregiver and conducts an assessment to uncover special needs, concerns, and support before training is scheduled.
In the sessions, DEFT facilitators review factors of a successful discharge. They also teach critical skills like giving shots and injections, providing wound care, cleaning of central lines, and understanding body mechanics. Trainings were delivered in person and in a group setting until COVID-19 hit, forcing the program to move online. This created an opportunity to deliver the content on demand at the caregivers' convenience.
"This meant we could offer training to more people without any time constraints," says Doreen Matters, DEFT's program director. "Now we're expanding to a mobile application that will allow us to push notifications and reminders to caregivers, while helping us track the users' progress through the curriculum."
After training is completed and the patient is discharged, DEFT team members follow up with caregivers to reinforce training, answer questions, and connect caregivers to community-based resources.
"Caregivers of older adults – a spouse or sibling – not only need skills, but they also need support," Matters says. "Discharge to home after a complex hospital stay is daunting. We coach caregivers to ask questions before discharge, so they can prepare for the 'what ifs.'"
Addressing Health Inequity & Social Determinants of Health
DEFT can also be an important element in a hospital or health system's efforts to improve equity and mitigate negative social determinants of health (SDOH).
DEFT's focus on the home environment and the family caregiver's situation makes it possible to factor in SDOH and deliver training and support to mitigate impacts.
"Patients who lack access to resources rely more on their family caregivers for support and for their needs at home," Hendrix says. "A tailored program, offered online and via an app, allows us to assist patients and caregivers who are often underserved and under-represented."
Getting Results
As Hendrix and her team evaluate the online program, DEFT's pilot study gets results. DEFT demonstrates that implementing a caregiver training and support program in an academic medical center is possible. Readmissions in the elderly have decreased by almost 50-percent during the pilot. This underscores how a program like DEFT, when implemented at scale, can have an important impact on readmissions, improving value-based care efforts and quality ratings.
Hendrix notes that caregivers are in a diverse range of circumstances, sometimes having short-term responsibilities and other times needing to adjust to supporting a loved one for the long-term.
"Each caregiver has different needs," says Chelsea Landon, who enrolled in the online program when her mother was hospitalized with COVID after visiting from out of town. "I was very lucky with my mother. She recovered very quickly. But while she was in the hospital, and in that initial period of bringing her home, is where I really needed the support."
Landon observes that it's often hard for people to ask for help, so. having somebody from DEFT think to call just to check in and ask what they could do to help made a huge difference to Landon for her situation. The DEFT staff provided recommendations on what Landon could release from her responsibility and helped her see steps she could take to resolve certain obstacles or matters she was facing. "The staff was able to read me and dial in on how they could help," Landon says.
Caregivers continue to rate the DEFT training sessions very highly and are satisfied with the knowledge and support they received. Discharge planning and preparation are key components of Hospital Consumer Assessment of Healthcare Providers and Systems scores. Customer experience and satisfaction are important elements of reimbursement models, including the Medicare STARS ratings, which reflect how well plans and providers perform across a section of quality measures.
"Changes in medications, functional status, nutrition, and mobility: these all increase an older adult's vulnerability for adverse events post discharge," says Matters. "It's important that caregivers are prepared and serve as advocates for their loved ones and have the confidence and skills to navigate the complexities of any health system. Nurses are integral to helping older adults and their caregivers optimize their health and prevent readmission."
Hendrix believes that caregivers will continue to have important roles in health care as the U.S. population gets older and lives longer. A program like DEFT complements patient care and positions nurses to train and support caregivers, thus improving the quality of care that patients get at home.
---
Related Content