Duke University School of Nursing's new Racial Justice Task Force has been diligently working since its formation this summer to tackle their charge of making DUSON a more inclusive, diverse environment.
The task force stems from the call for a Racial Justice Action Plan established by the Dean's Office and Office of Diversity and Inclusion. It is in alignment with Duke University President Vincent E. Price's request for a university-wide commitment to foster a more diverse and inclusive atmosphere at every level and the Moments to Movement initiative by A. Eugene Washington, M.D., Chancellor for Health Affairs, Duke University, and President and CEO, Duke University Health System (DUHS).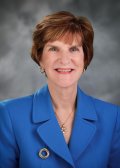 The task force comprises 27 members selected to represent a diverse set of students, faculty and staff. The group has met regularly since July to tackle their charge "to engage the DUSON community in developing and/or making recommendations to improve individual and system structures to address racial injustices and/or inequities which exist currently within DUSON," as stated on the Racial Justice Task Force website.
The Five Workgroups
After utilizing Design Thinking as a problem identification tool, five workgroups were established in order to thoroughly address the different themes identified: Accountability, Anti-racism and Racial Justice Education, Educational Practices for Equity, Recruitment, Hiring, Advancement and Retention, and Student Admissions, Sense of Belonging and Resources.
The purpose of each group is as follows:
Accountability: Holding individuals responsible for individual development and behavior change related to racial justice
Anti-racism and Racial Justice Education: Promoting a racially just environment at DUSON
Educational Practices for Equity: Plan to enhance curricular, simulation and clinical education content to promote racial equity across programs
Recruitment, Hiring, Advancement and Retention: Creating and supporting a diverse workforce
Sense of Belonging and Resources: Increase equity across all programs for admissions, resources and sense of belonging
At the center of the task force are the five people who provide leadership, coordination and guidance to the five groups. In addition to Broome, this core group includes Brigit M. Carter, PhD, MSN, RN, CCRN, associate dean for diversity and inclusion, Diane Uzarski, DNP, MPH, RN, chief of staff, Monica Russell, Office of Diversity and Inclusion program director, and Heather Mountz, DUSON Community Health Improvement Partnership Program coordinator.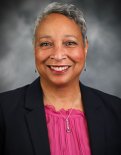 Timeline
The Racial Justice Task Force has set benchmarks for themselves to keep their work on track:
August 22: Recommendations will be sent to Washington.
September 16: Phase Two will begin. Workgroups reconvene, with expanded membership to include additional expertise, after a brief break.
December 5: Workgroups will submit final recommendations with specific strategies, measures, budgetary and priority recommendations.
February 12: Task force will prioritize plan recommendations and create a final plan. 
March 1: The final plan will be shared with the DUSON community for feedback.
March 8: Beginning of formal implementation phase.
September 10, 2021: The Office of Diversity and Inclusion will publish its first Racial Justice Action Plan report for the DUSON community.
"Although this is an ambitious schedule, we have seen in Phase One that our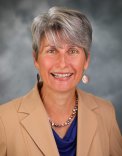 task force members have made this body of work a priority and top of mind to assure our community we are taking our responsibility seriously and commit to making these ideas come to fruition," Uzarski said.
Moving forward
The DUSON community will be able to connect and engage with the task force throughout the year through town halls, surveys and other existing community groups. To remain communicative and transparent, the task force has made its meeting notes and other communications available online (link is at the bottom of the page).