February 4, 2021
Image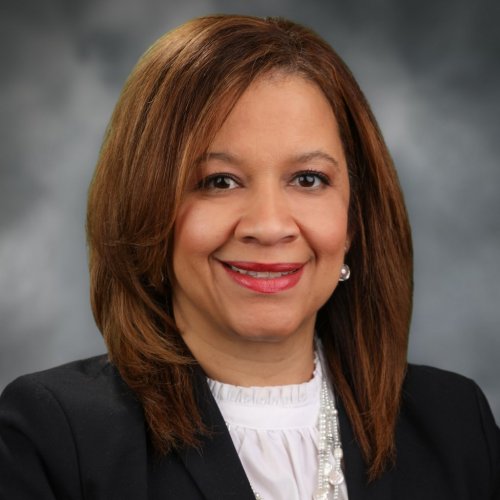 Without skills such as cultural intelligence (CQ), the Duke University School of Nursing wouldn't be able to fulfill an intrinsic part of its mission, to bolster a diverse, inclusive environment for all.
CQ refers to a method that provides a person with the tools and knowledge needed to connect and collaborate with others of different cultures. Advocating for the widespread implementation of this method is Angela Richard-Eaglin, DNP, FNP-BC, CNE, FAANP, assistant professor. Richard-Eaglin's own personal experiences as well as the experiences of others propel her efforts.
"My enthusiasm for this work is driven by my direct and vicarious experiences with racism and discrimination," she said. "Without CQ, most of us view the world through our own lenses, based on personal lived experiences and cultural influences."
Viewing the world through only our lenses leads to stereotyping and bias.
"Cultural intelligence helps people to expand their purview by giving them a framework/tool for developing intercultural fluency," Richard-Eaglin said. "It encourages people to embrace cultural differences and to understand that their personal cultural values preferences are not the gold standard for every person or every culture."
In 2019, she earned her certification as a Professional Cultural Intelligence I & II and Unconscious Bias facilitator and coach from the Cultural Intelligence Center. She has led a series of CQ workshops for DUSON faculty and staff in partnership with the Office of Diversity, Equity and Inclusion, as well as presentations for regional and national health care organizations, such as the North Carolina Nurses Association and ECHO HPM Cares.
"My innate sense of compassion and my life experiences contributed to my becoming an exponent for egalitarianism, especially as it relates to health equity," she said. "Racial and social justice are prerequisites for achieving health equity, and I realize that CQ can significantly impact all three issues."
Richard-Eaglin said she feels that CQ should be studied by professionals throughout the health care system.
"As a clinician and educator, I believe that it's essential that health professionals gain the knowledge and skills necessary to acknowledge and manage their biases and, consequently, mitigate biased-influenced decisions and suboptimal health outcomes for underrepresented, marginalized, and stigmatized individuals and populations," she said.
For those wanting to use CQ in their own reflection and cultural awareness, Richard-Eaglin notes that the work is ongoing and calls for constant education through presentations and other resources. There is no endpoint, and the journey can only start with reflection upon one's own biases and cultural value preferences and influences.
"CQ is a journey, not a destination," she said. "As a way to remain motivated and engaged in this work, I implore people to not only know the 'Golden Rule' but to adopt it and consistently practice treating others the way they desire and expect to be treated."