School of Nursing Designated as 2022 Center of Excellence for its Promotion of Faculty's Pedagogical Expertise
Duke University continues to be the only institution recognized as a Center of Excellence (COE) in all four of the National League for Nursing's COE categories.
Image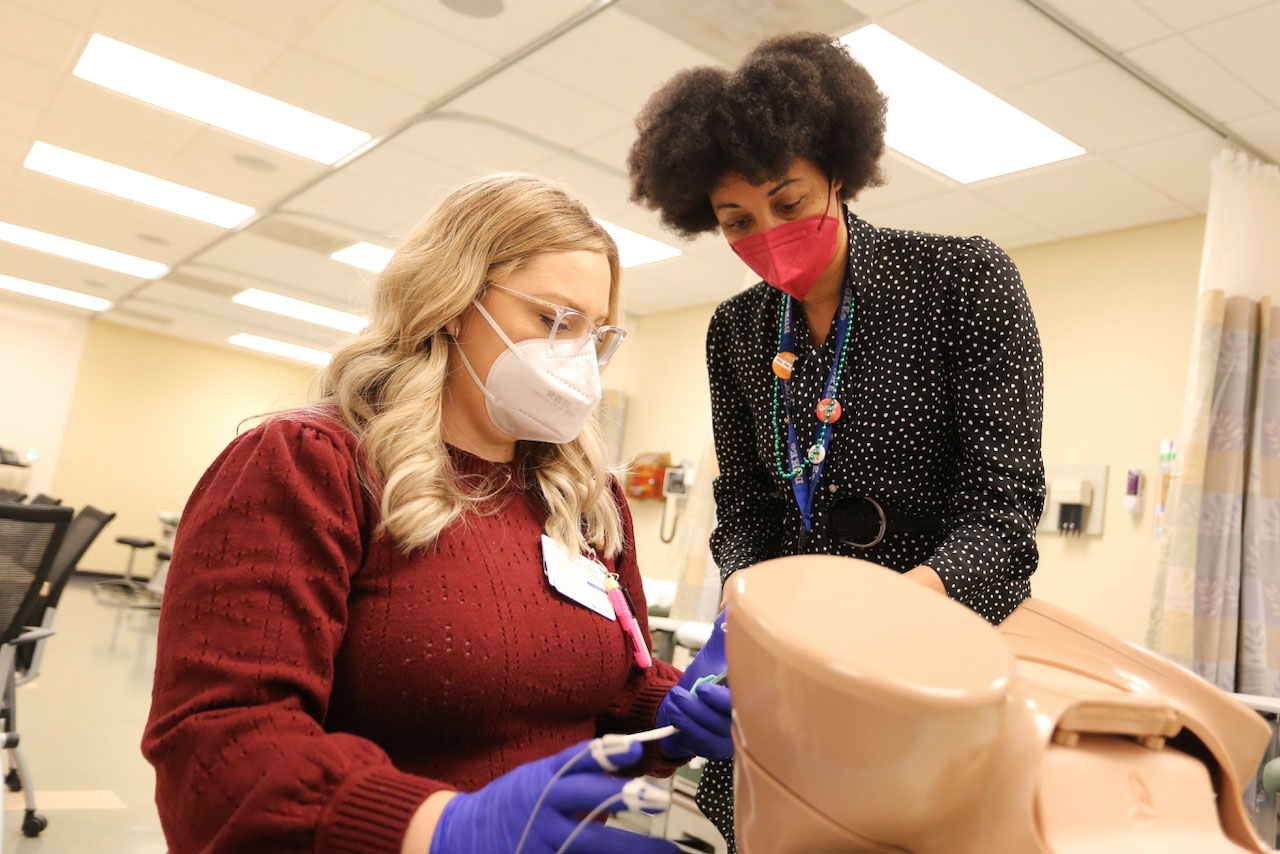 July 21, 2022
Duke University School of Nursing has been re-designated as a 2022 National League for Nursing (NLN) Center of Excellence (COE) — making Duke University the only institution to have received all four designations. This year, the School of Nursing received recognition in the category of "Creating Environments that Promote the Pedagogical Expertise of Faculty" for the 2022-2026 term. 
The School of Nursing will join 15 other nursing education programs in being honored at the 2022 NLN Education Summit on Friday, September 30. 
The School is also recognized for "Creating Environments that Advance the Science of Nursing Education" and "Creating Environments that Enhance Student Learning and Professional Development," while the Duke University Hospital System has been celebrated as "Creating Workplace Environments that Promote the Academic Progression of Nurses."  
"Before nurses can transform the health care system, they need the right expertise and skillset that only comes from a robust nursing education. To have achieved designations across the board as a Center of Excellence reinforces Duke University as an institution that is providing nurses the well-rounded education they will need to lead the change," said Vincent Guilamo-Ramos, PhD, MPH, LCSW, RN, ANP-BC, PMHNP-BC, FAAN, dean, Duke School of Nursing, and vice chancellor, nursing affairs, Duke University. "When we invest in our faculty, our faculty can then fully apply their expertise and experience toward providing our students the unique, innovative curriculum that's needed to teach them how to advocate for themselves and their patients, for policy changes, for funding to conduct transformational research and for the creation of more nurse-led models of care." 
Dedicated to excellence in nursing education, the National League for Nursing is the premier organization for nurse faculty and leaders in nursing education. To achieve this year's designation, the School had to provide, among other criteria, evidence and outcomes that the faculty:  
Promotes excellence in teaching, student advisement, and curriculum development as evidenced by their shared vision,  
Interactions with students and colleagues promote innovation and contribute to the creation of a preferred future for nursing education,   
Designs and implements educational experiences that enhance student learning utilizing their pedagogical development and resources,   
Is actively engaged in their communities, resulting in enhanced student learning, professional development, and advancement of the profession. 
"These continuous designations reflect the value the School places on education and its commitment to providing an environment that supports faculty in developing their pedagogical expertise," said Marilyn H. Oermann, PhD, RN, ANEF, FAAN, director of educational research and Thelma M. Ingles Professor of Nursing, who led the redesignation process. "One only needs to read the application to understand why the School was recognized for its excellence in teaching. Page after page in the application shares educational innovations developed by faculty that make a difference in student learning and professional development. New ideas in nursing education start here."