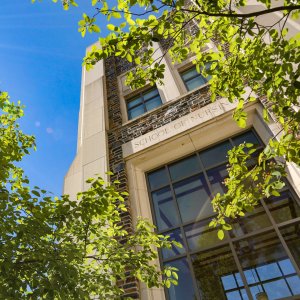 Our Office of Faculty Affairs is dedicated to the management of activities related to the professional affairs of the School of Nursing's regular rank faculty. Working with school administrators and committee chairs and using best practices, our office provides guidance and supports the School and our faculty across a range of specific faculty matters including, but not limited, to:
Review processes of both the APT and the Peer Review committees

Faculty Search Committee initiatives, and our school's strategic goal to recruit the best and the brightest as members of a diverse faculty

Distinguished Professorship Committee efforts to advance nominees for this honor

DUSON's New Faculty Orientation Program in collaboration with the school's Institute for Educational Excellence

Faculty leaves, tenure clock extensions and other related requests.
Our office is also a liaison between the School and the School of Medicine's APT Office and Provost's Faculty Affairs office.
Many resources for faculty including the documents, reference materials, and procedures or guidelines related to appointment, promotion and tenure, peer reviews and other professional affairs are available on this webpage.