November 12, 2021
Image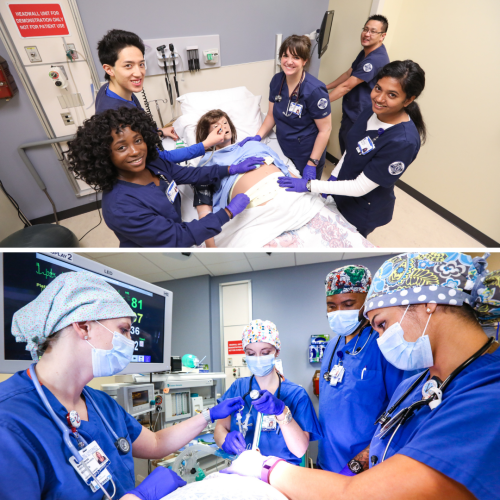 The Duke University School of Nursing Center for Nursing Discovery (CND) has been granted reaccreditation in the area of Teaching/Education by the Society for Simulation in Healthcare (SSH) and Council for Accreditation of Healthcare Simulation Programs. The center is the only accredited simulation center at Duke and in the Triangle and only one of five in North Carolina.  
"It's really great for the School of Nursing to have such a great honor and achievement," Nicole (Nikki) Petsas Blodgett, PhD, RN, CHSE, CND director and assistant professor. "This is just one step that's going to help propel us even further as a leader in healthcare simulation." 
The accreditation started on October 15 and will be active until December 31, 2026. The CND and its team will be officially recognized during the President's Diamond Ball on January 15, 2022, during the SSH's International Meeting on Simulation in Healthcare.  
The CND received its first SSH accreditation in 2017; this is the first accreditation awarded under Blodgett's leadership, since her stepping into the role in July 2020. 
The SSH is the largest healthcare simulation accrediting body in the world, with more than 100 accredited programs across 10 countries. The accreditation process is a peer-reviewed, customized evaluation that examines the simulation program's processes and outcomes in assessment, research, teaching/education, and systems integration.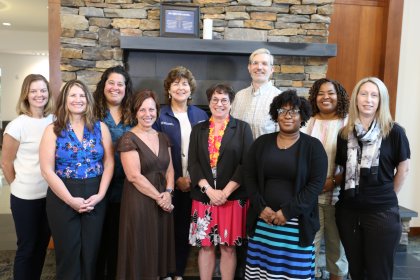 The CND serves all of the School's academic programs by providing an infrastructure in which faculty and staff can create educational programs to enhance clinical learning and model excellence in patient care delivery and by providing an interactive student-centered environment that is safe and supportive.   
Blodgett said that the reaccreditation wouldn't have been possible without Michele Kuszajewski, DNP, RN, CHSE, assistant director of the CND, and the rest of the CND team, in addition the support of Vincent Guilamo-Ramos, PhD, MPH, LCSW, RN, ANP-BC, PMHNP-BC, AAHIVS, FAAN, dean, School of Nursing, and vice chancellor of nursing affairs, Duke University; Valerie M. Howard, EdD, MSN, RN, ANEF, CNE, FAAN, vice dean, academic affairs, and professor; Margory (Margie) A. Molloy, DNP, RN, CNE, CHSE, associate professor and former CND director; and Marion E. Broome, PhD, RN, FAAN, Ruby Wilson Professor of Nursing and former dean.  
"The whole school benefits from us being accredited," Blodgett said. "It means a lot to our team to be valued for the work that we're doing."