Duke School of Nursing Racial Justice Work Picks Up Steam, Expands
Image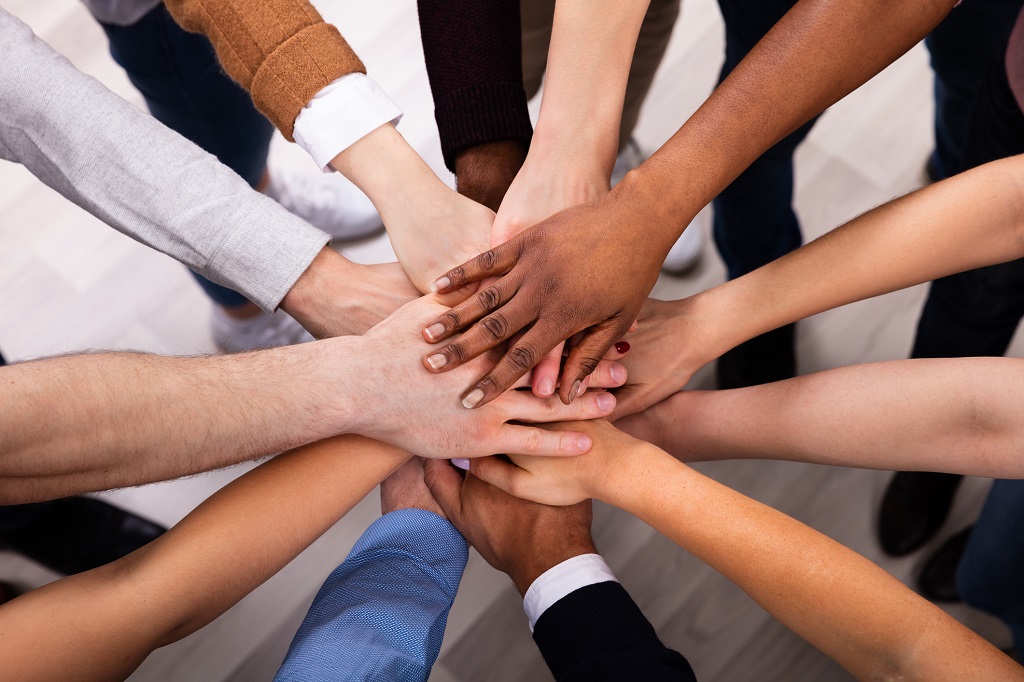 October 30, 2020
Over the last few months, the Duke University School of Nursing has been taking a closer look at its operations through a racial justice lens.
Racial Justice Task Force
At the center of these efforts has been the School's Racial Justice Task Force. The task force formed in the summer as result of the Racial Justice Action Plan established by the Dean's Office and Office of Diversity and Inclusion at the Duke School of Nursing. The task force has aligned its mission with Duke University President Vincent E. Price's request for a university-wide commitment of racial equity and the Moments to Movement initiative by A. Eugene Washington, M.D., Chancellor for Health Affairs, Duke University, and President and CEO, Duke University Health System (DUHS).
The Racial Justice Task Force entered Phase II of framework development in mid-September. Nine Racial Justice committees were created to develop operational and transformational strategies to the recommendations brought forth by the five workgroups in the summer.
The original workgroups were divided by five basic purposes: Accountability; Anti-racism and Racial Justice Education; Educational Practices for Equity; Recruitment, Hiring, Advancement and Retention; and Sense of Belonging and Resources. Their recommendations aimed to address racial injustices and/or inequalities that currently exist within the School's community.
The task force is now divided into nine committees: Accountability; Antiracism and Racial Justice Education; Student Admission; Sense of Belonging and Resources; Faculty Recruitment and Hiring; Staff Recruitment and Hiring; Faculty Advancement and Retention; Staff Advancement and Retention; and Educational Practices for Equity.
Members of the School's community were given an opportunity to volunteer to serve as a member on one of these committees. Community members were given some flexibility with the level of their commitment and can choose to participate in one, two or all three terms. The first term is currently running until January 31. The second term will begin on February 1 and run until May 31, and the third term will run from June 1 to September 30.
The Committees are currently working in this first term to determine the strategies needed to accomplish their stated goals. They are also engaging with other community members and field experts and are analyzing data to assist with the development of these strategies.
Recently, the Racial Justice Task Force presented an update during one of Duke Health's Moments to Movement virtual town halls. Duke Health is hosting a series of these town halls and geared the one held on November 2 towards the School of Nursing community.
After an introduction from Washington, Dean Marion E. Broome spoke on how the murder of George Floyd in May sent shockwaves through the School of Nursing community, much as it did throughout the nation. Broome is also the Ruby Wilson Professor of Nursing, vice chancellor for Nursing Affairs, Duke University; and associate vice president for Academic Affairs for Nursing, Duke University Health System.
"With so much hurt and pain obvious in our School community, we realized we had to focus, heighten, and deepen our work in diversity, equity and racial justice," she said. "Regardless of how much work has been done in our School in the previous decade, it wasn't enough, and we faced a moral crossroads."
She and Brigit M. Carter, PhD, MSN, RN, CCRN, associate dean for Diversity and Inclusion, associate professor, proceeded with further explaining the overview of the School's work.
"The overall purpose of what we are calling the DUSON Racial Justice Plan is to guide our work on the examination of beliefs, behavior and systematic practices in our School's community over the next year," Broome said.
Carter is a 2020 recipient of the American Nurses Association (ANA)'s Diversity in Nursing Award.
Research, Racial Equity
Washington has also tasked Paula Tanabe, PhD, MSN, MPH, RN, FAEN, FAAN, vice dean of Research and Laurel Chadwick Professor of Nursing, to develop research-specific goals that would contribute to the racial justice initiatives at Duke and complement the work of the Racial Justice Task Force. This complementary task force submitted its racial justice goals to the Chancellor in September.
Several of the School's researchers have also begun to conduct projects with a racial equity angle. Recently, Rita V. Masese, associate in Research, led a study on how sickle cell disease studies should diversify its recruitment strategies.
In accordance with Duke University's and Duke Health's mission of creating a more racial equitable environment throughout the systems, the School of Nursing continues to move forward with developing its plan to making positive changes within its programs, practices and environment.