Duke School of Nursing Receives National Award for Diversity, Inclusion Efforts
The Duke University School of Nursing received the 2021 Health Professions Higher Education Excellence in Diversity (HEED) Award, from "INSIGHT Into Diversity" magazine for the second consecutive year.
Image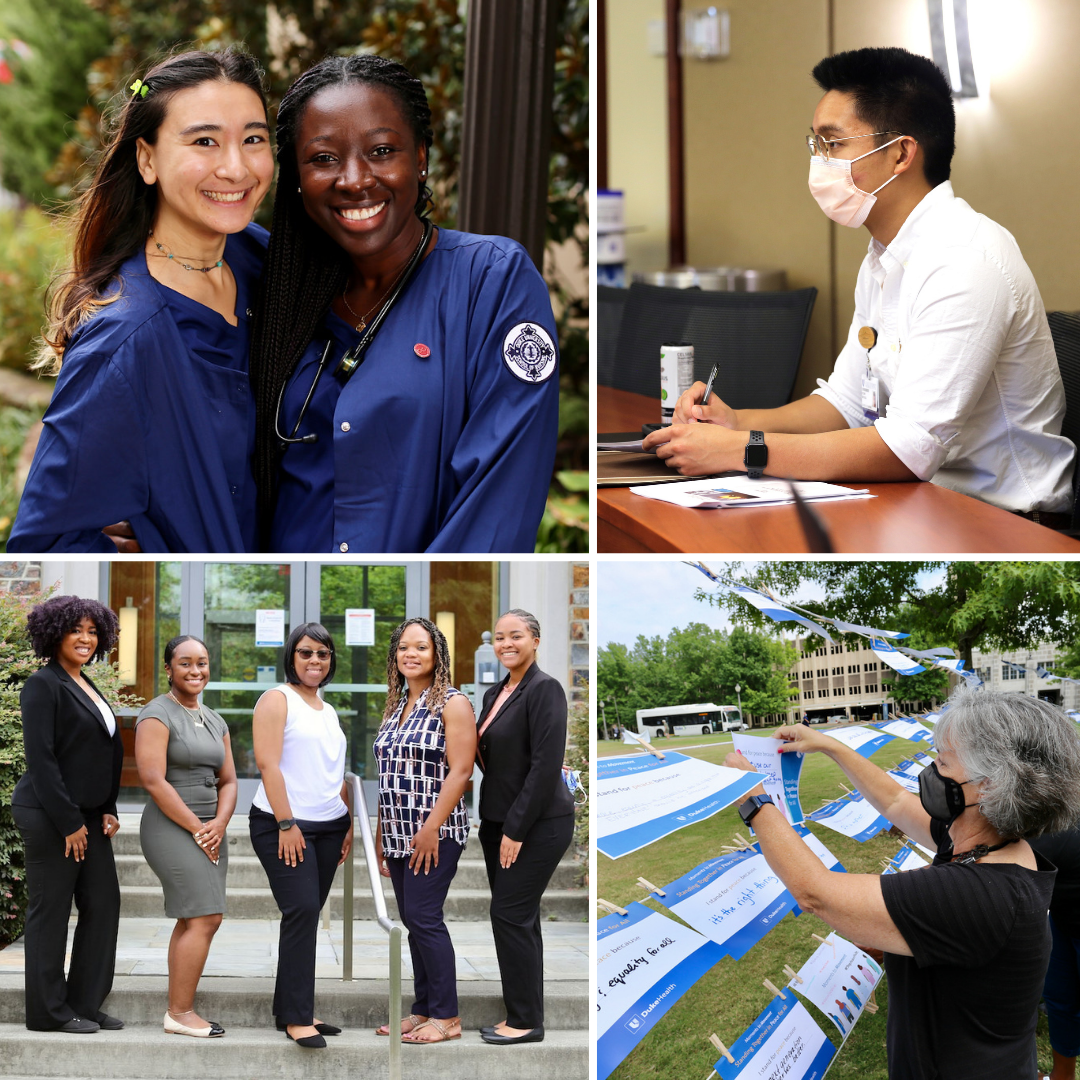 October 22, 2021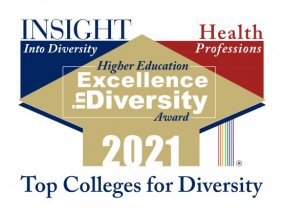 The Duke University School of Nursing received the 2021 Health Professions Higher Education Excellence in Diversity (HEED) Award from "INSIGHT Into Diversity" magazine for the second consecutive year. Given by the oldest and largest diversity-focused publication in higher education, this national honor recognizes the school's commitment to a diverse and inclusive environment and to helping all faculty, staff and students succeed. In addition to receiving the award in 2020, the School also received it in 2016. 
"The Duke University School of Nursing is extremely proud of the work done by our highly committed students, staff and faculty to elevate the diversity, equity and inclusion (DEI) and racial justice initiatives," said Brigit M. Carter, PhD, MSN, RN, CCRN, associate dean for diversity, equity and inclusion and professor. "We are continually seeking to improve our environment to ensure inclusivity and a sense of belonging for all our community members. We have instilled these goals into our core values and our strategic plan." 
Why Diversity in Nursing, Nursing Schools Matters 
Nurses are considered the most ethical and honest profession while also comprising the nation's largest health care occupation, with more than 3.8 million registered nurses nationwide — and studies have shown that diverse health care teams result in better patient care.  
"Nurses have a great responsibility to their patients to deliver compassionate, holistic care while also understanding the barriers and disparities patients, particularly patients of color, face in order to access the care they need," said Vincent Guilamo-Ramos, PhD, MPH, LCSW, RN, ANP-BC, PMHNP-BC, AAHIVS, FAAN, dean, School of Nursing, and vice chancellor of nursing affairs, Duke University. "Having a diverse nursing workforce helps break down communication barriers and build better connections between health care providers and their patients. It also influences the quality and impact of research and outcomes for patients and communities." 
School of Nursing DEI Accomplishments 
The School's faculty and staff recognize that, in order to have a culturally responsive nursing workforce, you need a diverse, culturally responsive student population.  
For the HEED Award application, Carter and Monica Russell, program director, Office of Diversity, Equity & Inclusion, had to outline the School's multifaceted approach to advancing diversity and inclusion by showing the School's commitment across races, ethnicities, genders, gender identities, sexual orientation, religious beliefs and intersectional identities. 
Carter considers the launch and continuing work of the Racial Justice Task Force as ODEI's most noteworthy accomplishment of the last year. The task force was formed in collaboration with the Dean's Office in response to President Vincent E. Price's Duke Strategic Framework, Toward Our Second Century, and Duke University Chancellor for Health Affairs, A. Eugene Washington, Moment to Movement (M2M), initiatives.  
One charge of the Student Admissions Racial Justice Task Force committee is to help each academic program implement a holistic admissions process using American Association of Colleges of Nursing guidelines. The School's Faculty Governance Association has approved moving forward with this implementation, and the Accelerated Bachelor of Science in Nursing (ABSN) Program has implemented this process.  
"Over the past several years, the ABSN program has been gradually including more holistic review elements in the admissions process," said Lisa S. Lewis, EdD, MSN, RN, CNE, assistant professor and chair of the ABSN Admissions Committee. "Holistic review means that the applicant's experiences and attributes are considered, along with traditional metrics like grades, when considering them for admission. Holistic review has been shown to help schools identify and offer admission to a more diverse range of students who can be successful in their programs, while contributing to school's mission." 
Supporting students in all aspects is vital to making the School an open, inclusive environment. That's why the School offers such services such as the Student Success Center, which promotes emotional health, provides academic support and connects students to resources at Duke and beyond. The Center has provided exceptional support during the recent period of intense social change in the U.S., supporting students through challenges brought by the pandemic and unrest around the need for advancement in equity and justice. In addition, organizations are available to provide students with opportunities to connect with their peers. These organizations include the Duke Chapter of the American Association for Men in Nursing (DAAMN), DUSON Spectrum, Nurses Christian Fellowship and Fusion: Nursing Students of Color and Allies Coalition.  
The ODEI extends its mission by offering mentorship and pipeline programs to students outside of the Duke School of Nursing as well. This summer, the Office welcomed its first Leading to Equitable Access to Health Professions (LEAHP) cohort, which comprised five current BSN students from North Carolina Central University and North Carolina A&T State University. The program provides mentorship opportunities which increases the nursing students' readiness for successful entry into advanced practice nursing programs. Another newer initiative, Mentoring Black Nurses Towards Success, was created to provide mentorship support for African American/Black ABSN nursing students and African American/Black clinical staff nurses from Duke Health. This tri-fold mentorship program connects the ABSN students with the clinical staff nurses and the clinical staff nurses with nurse leaders in the health system. 
The Office is also anticipating the first graduation of first cohort of the ABSN to Duke University Trinity College of Arts and Sciences curriculum bridge. The bridge is meant for Duke Trinity College students who are interested in nursing to transition to the ABSN program during their senior year at Trinity. The first cohort comprises three students from diverse backgrounds who will graduate in December.