You are here
Transforming Nursing Education Conference
History
As an outgrowth of the Institute's activities, the Duke University School of Nursing established an annual conference in 2010 that would address the overarching theme of Pursuing Radical Transformation in Nursing Education. The conference is designed to challenge nurse educators to think differently about how we design and do the work of educating the next generation of nurses and leaders. This annual conference features internationally-known experts in education, as well as educators from disciplines other than nursing, and it provides extended opportunities for dialogue about emerging issues and innovations in nursing education. It is an opportunity for those teaching in all types of nursing education programs – practical nurse, associate degree, diploma, baccalaureate, master's and doctoral – to learn, grow and innovate.
2017 Transformation Conference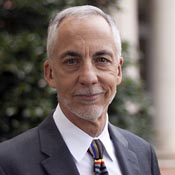 Duke University School of Nursing (DUSON) and its Institute for Educational Excellence hosted the 7th annual Pursuing Radical Transformation in Nursing Education Conference March 30 and 31. This year's theme was "Promoting Deeper Learning." The event's keynote speaker is Thomas Angelo, EdD is a clinical professor of Educational Innovation and Research in the Division of Practice Advancement and Clinical Education and director of Educator Development in the Academy for the University of North Carolina at Chapel Hill Eshelman School of Pharmacy. Angelo presented "Promoting Deeper Learning for Students and Faculty: Seven Practical, Research-based Strategies for Radical Transformation Worth Pursuing." Participants learned about promoting students' deeper learning; overcoming barriers to or challenges encountered when attempting to promote deeper learning; cues nurse educators can use to determine if learners are learning deeply, not merely superficially; and overarching principles that nurse educators use to help transform nursing education in ways that assure it is learner-centered, evidence-based, innovative and relevant for diverse student populations and meets standards of excellence.
Past Conference Highlights
| Year | Focus | Keynote Speaker |
| --- | --- | --- |
| 2016 | Active Learning and Engaging Teaching | Dr. Richard Felder, Hoechst Celanese Professor Emeritus of Chemical Engineering at North Carolina State University. He regularly presents workshops on effective college teaching around the world, is widely published and has received awards for teaching and pedagogical scholarship |
| 2014 | Cultivating Meaningful Collaborations | Dr. Lee Shulman, immediate past-president of the Carnegie Foundation for the Advancement of Teaching and an internationally-known award-winning education scholar |
| 2013 | Becoming a Student-Centered Teacher | Dr. Maryellen Weimer, noted educational scholar, editor of "Faculty Focus" and author of "Learner-Centered Teaching" |
| 2012 | Preparing Faculty for the Challenge of Critically Reflective Teaching | Dr. Stephen Brookfield, an internationally-known education scholar and author of 15 books on adult learning, teaching, critical thinking, discussion methods and critical theory |
| 2011 | What the Best College Teachers Do | Dr. Ken Bain, an internationally-known education scholar and author of the award-winning book "What the Best College Teachers Do" |
| 2010 | Fostering Our Pedagogical Imagination | Dr. Pam Ironside, nursing education leader and scholar who is at the forefront of pedagogical research and development of the science of nursing education |