Enhancing Understanding of Nursing, Physician Assistant, Medicine, Occupational and Physical Therapy Health Professions
What is MAP?
Mentoring to Increase Access to Health Professions (MAP) is a component of the Duke University School of Nursing Office of Diversity, Equity and Inclusion.
The program is designed to provide ongoing mentorship to facilitate students' integration and completion of a health profession program. Mentorship by health professionals and faculty will address known barriers to successful progression of underrepresented minority students.
Students will attend a 3-week immersion experience with Duke University School of Nursing (DUSON) where they will participate in activities that:
Cultivate interest in various health professions
Improve entry-level competencies and self-confidence
Create support systems, and
Identify resources for affording nursing and other health professions education.
Partnerships
We partner with Duke Physician Assistant (PA), Physical Therapy (PT), Occupational Therapy (OT) and School of Medicine graduate programs to provide students with an opportunity to visit each program's admission team to facilitate an understanding of admission requirements.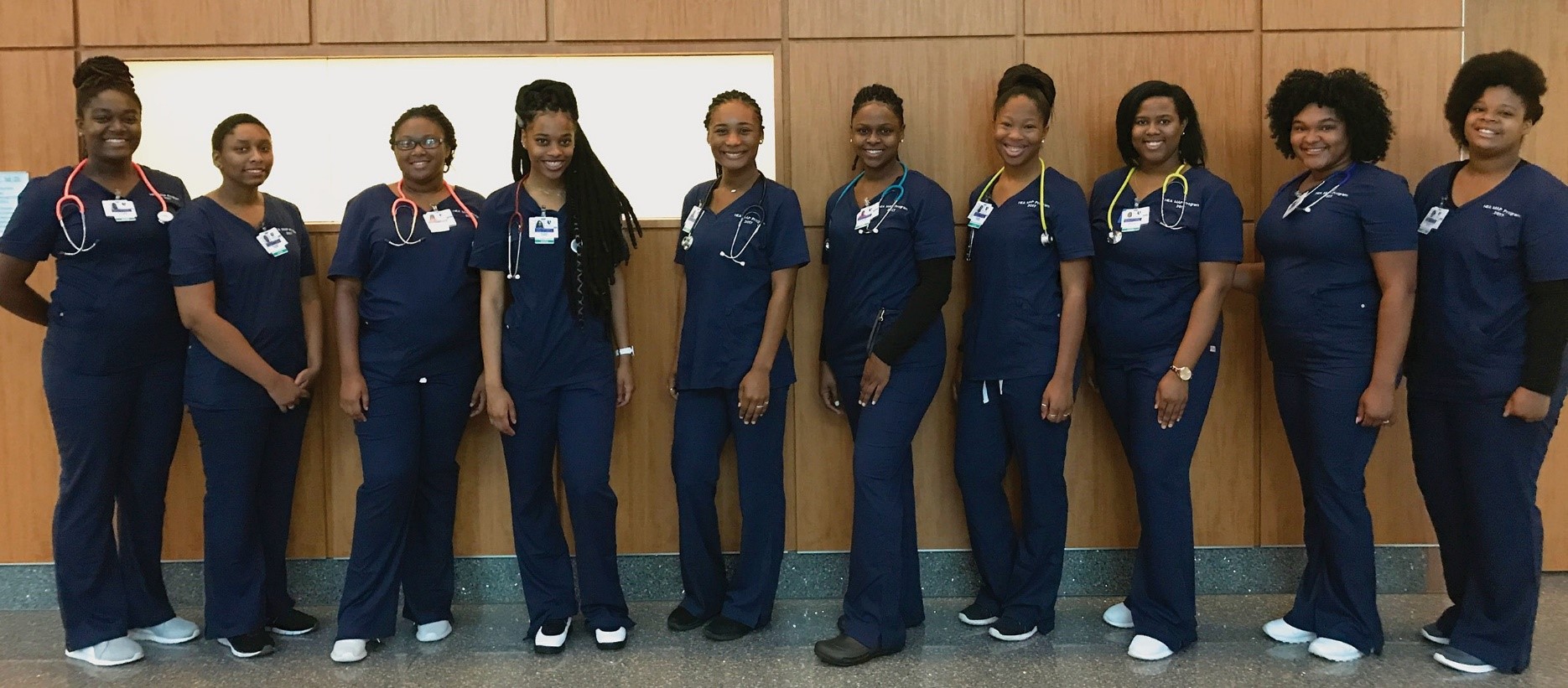 Activities
Our program assist students in designing a professional development plan that will assist them in achieving successful admission into their selected health professional career. Activities include:
Seminars and activities that highlight health disparities & health access
Hospital-based shadow experience
Simulated nursing experience
Individualized mentored & professional career development sessions
Benefits
Students participating in our program benefit in a variety of ways:
Fully-funded (travel, housing and food)
Work with Duke Faculty & Staff
Gain exposure to an array of leaders and nursing careers
Expand understanding of health equity concepts
Academic advising and career counseling
Eligibility
In order to apply and be eligible for the summer program, you must:
Be a member of one of the following underrepresented groups in nursing:

American Indian/Native American
African American
Native Hawaiian/Pacific Islander
Hispanic/Latino

Be in an undergraduate program (rising sophomore or juniors; rising seniors will be considered)
Be a U.S. citizen or hold a permanent resident visa
Have a minimum overall GPA of 3.0 or higher
Application
Students interested in participating, must apply online by Friday, March 4, 2022. Requirements include:
Complete online MAP application
Personal statement
Transcript of current college (does not have to be official but should have latest grades)
Two letters of recommendation
Send copies of all official documents via email to son-diversity@dm.duke.edu or by mail to:
Duke University School of Nursing
c/o Monica Russell
307 Trent Drive
Durham, NC 27710
Applications are reviewed by the Office of Diversity, Equity and Inclusion admissions committee. Selected candidates will be contacted and asked to participate in a virtual interview.
Important Dates
Program dates: June 12 - July 1, 2022
Application opens: December 1, 2021
Application deadline: March 4, 2022
Decision notifications: April 4, 2022