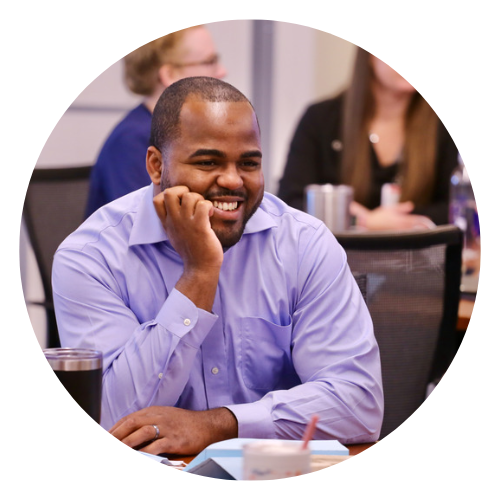 Our Master of Science in Nursing (MSN) Program offers eight advanced practice registered nurse majors and three non-clinical majors. You can also add a specialty to your course of study.
The master's degree in nursing at the Duke University School of Nursing is accredited by the Commission on Collegiate Nursing Education.
Majors
All of the following majors are offered as distance-based or online programs. All majors will have required on-campus activities for a few of their courses. In these courses, students will be required to come to campus at least once every semester for two- to five-day intensives with faculty and other experts where face-to-face interactions, simulation and hands-on activities will be conducted.
Clinical Core Courses and Clinical Residency
Each major requires you to complete 11 credit hours of clinical core courses. As a final synthesis experience, students are required to complete a final clinical residency under the mentorship of an experienced clinician in their respective area of expertise. The minimum number of credit hours required for completion of the MSN degree varies by major, ranging from 42 to 49 credit hours.
Clinical experience requirements for the MSN degree in all majors meet or exceed the requirements of national credentialing organizations such as the American Academy of Nurse Practitioners Certification Program (AANPCP), American Association of Colleges of Nursing (AACN), American Nurses Credentialing Center (ANCC), National Certification Corporation (NCC) and Pediatric Nursing Certification Board (PNCB). Upon graduation, students are qualified to sit for the appropriate certification examination.
Specialty Certificates
Groupings of courses pertaining to an advanced practice specialty are available within certain majors. If you wish to include a specialty in your course of study, you should consult your advisor in order to determine if the specialty is appropriate for and available in your major. The following specialties are currently available:
Pathway to a DNP Degree