Dean of Duke School of Nursing, Vincent Guilamo-Ramos, to Serve on Task Force Aiming to Bolster NC Nursing Workforce
The task force seeks to develop an actionable vision for enhancing and supporting North Carolina's nursing workforce
Image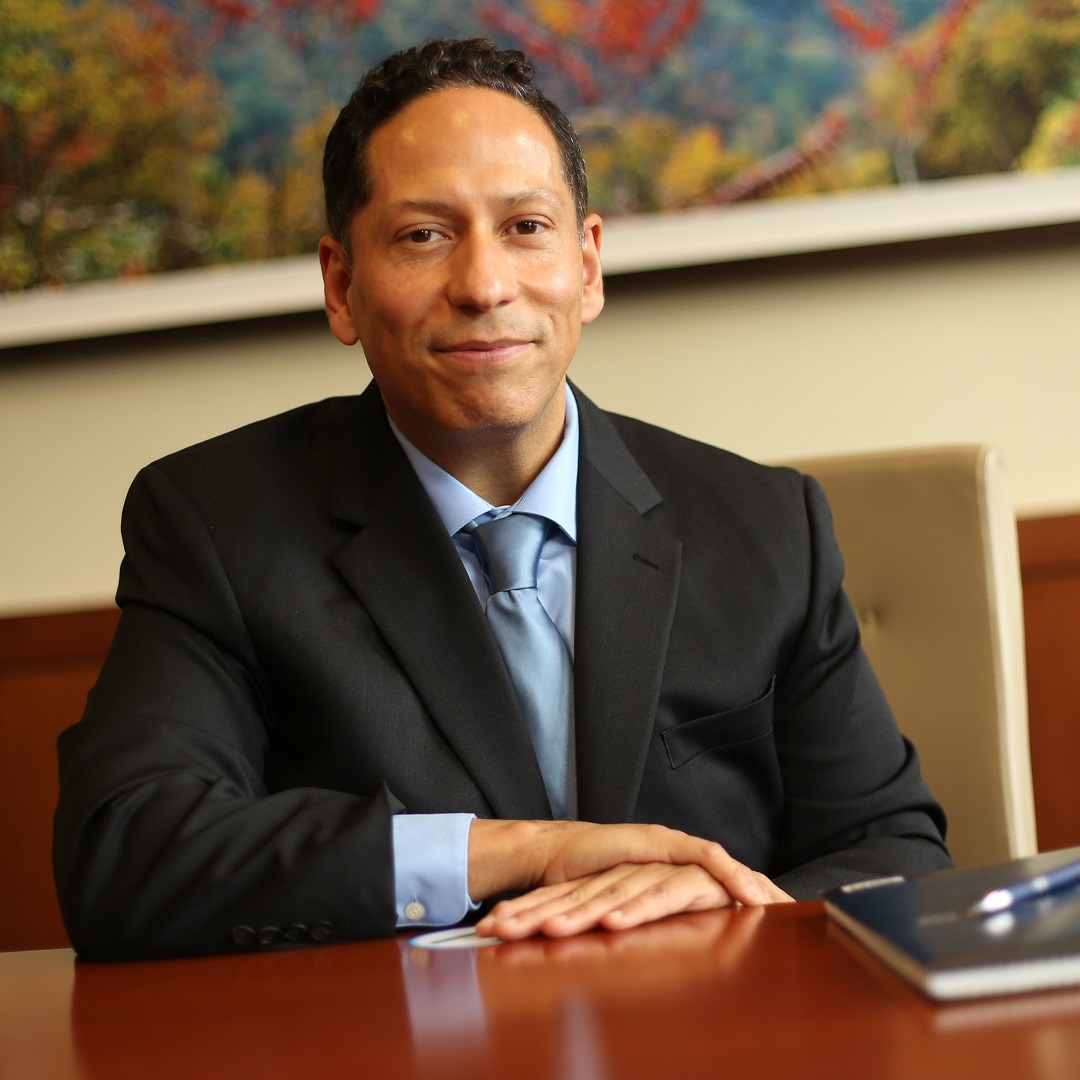 February 28, 2023
The North Carolina Institute of Medicine (NCIOM) has launched a new Task Force on the Future of the Nursing Workforce to tackle projected shortages and address challenges within the profession.
Dr. Vincent Guilamo-Ramos, PhD, MPH, LCSW, RN, ANP-BC, PMHNP-BC, FAAN, dean, Duke School of Nursing, and vice chancellor of nursing affairs, Duke University will serve on the committee along with other state nursing leaders and practitioners across academia, health systems, local public health and other sectors.  
The task force seeks to develop a vision for enhancing and supporting North Carolina's nursing workforce, with a particular focus on licensed practical nurses (LPNs) and registered nurses (RNs). Task force members will identify specific and actionable recommendations related to: 
Creative responses to strain in the nursing workforce and projected shortages
How the nursing profession can contribute to improved health equity
How we can support the current nursing workforce to adapt and thrive in the changing health care landscape
"Nurses comprise the largest and most trusted segment of the healthcare and public health workforce, making it critical to optimize the roles nurses can play in every step of the health care continuum," said Vincent Guilamo-Ramos. "If efforts to reduce health inequity in North Carolina are to be successful, new thinking is needed to design and implement more effective programs that can mitigate the harmful social determinants of health and promote a nurse-led model of care. Nurses are the backbone of the healthcare system and we must do all that we can to strengthen the workforce and make sure nurses across the state have the resources they need to thrive." 
"This is an exciting and crucial time to begin addressing the nursing workforce issues in North Carolina. It is vital that we propose solutions for today's needs, but also for the future as the demand for nursing and health care will grow," said Ernest Grant, task force co-chair and immediate past president of the American Nurses Association. He is joined by co-chairs Catherine Sevier, retired nurse and president emeritus of AARP NC, and Hugh Tilson, Jr., director of North Carolina Area Health Education Centers (AHEC). 
"These issues have been around for a long time and have been exacerbated by the COVID-19 pandemic. I'm excited to work with amazing thinkers and leaders to learn from the past while recommending new, innovative, and effective actions to address them," said Tilson.
The task force is supported by The Duke Endowment, the North Carolina Pandemic Recovery Office, and AARP North Carolina. NCIOM task forces produce recommendations on policies, systems, and programs that will support improvement or advancement of the issues being discussed. Responsible parties are identified in all recommendations and might include the General Assembly, state agencies, health care systems, trade associations, university and community college systems, local governments, and the business community.