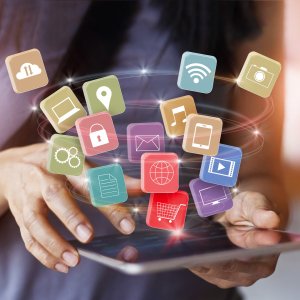 Welcome to the DUSON Media Services Support Center!
DUSON Media Services was created as a "one-stop" source of help to faculty and staff needing to plan and produce a multimedia project. The Media Services team will work with you to coordinate and manage the planning and production processes of your multimedia project to help ensure that it is delivered on time and meets your needs.
Using the Media Services Support Center ensures a fast and easy way to get your multimedia or video project scheduled, planned, shot and delivered.
Why Use the Media Services Team?
Ensures your project receives start to finish project management support

Guarantees project planning, production support and quality assurance for each project

Provides streamlined flexibility and efficiency to produce your multimedia project

"One-stop approach" avoids miscommunication, confusion and frustration

Improved multimedia technical capabilities and support
Video Production: Includes videos for marketing, development, education, research and clinical practice
Photography: Coverage of News and Marketing events
Live Events: Multiple speaker, panel discussions, overflow video streaming
Video Conferencing: Support with video conferencing
Mediasite Desktop Recorder: Installation, configuration, or use of the Mediasite Desktop Recorder
Modification of Existing Course/Classroom Videos: File moves, slide substitutions, content changes, other file editing to existing videos
File Editing and Conversion: Conversion of new or existing videos to multiple distribution formats
Classroom Recording: Regularly scheduled classroom recordings, guest speakers