The mission of our Board of Visitors is to assist and advise our Dean on strategic priorities and initiatives focused on attainment of our school's mission. In addition, board members are committed to supporting philanthropic efforts by serving as advocates, connectors and individual donors. The Board of Visitors provides strategic advice to our Dean focused on achieving strategic goals in nursing research, education and practice.
2020 Board of Visitors Members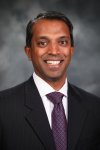 Dr. Bimal Shah, MBA'01, MD'01, HS'09
Senior Vice President Clinical and Strategic Partnerships, Livingo
Durham, NC
In his role at Livingo, Dr. Shah provides clinical guidance for the hypertension program and works to expand Livingo's assets into other parts of the health care market. Prior to Livingo, he was the chief officer of Emerging Technology and Informatics at Premier, Inc. Dr. Shah has held a faculty appointment at Duke-National University of Singapore Medical School and s currently on faculty at Duke University as a practicing cardiologist..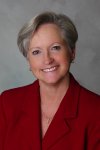 Representative Gale Adcock
Chief Health Officer, SAS Institute
NC House of Representatives
Cary, NC
In her role at SAS, Representative Adcock, a primary nurse practitioner, oversees a staff of 58 who provide free primary care for 14,000 SAS employees and their families. She is serving her second term in the NC House of Representatives after having served seven years in the Cary Town Council. Rep. Adcock is also an adjunct faculty member at Duke University, the University of North Carolina Chapel Hill and East Carolina University.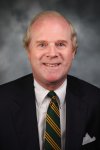 Dr. Guy Arnall, Jr., BA'85
Physician, Piedmont Healthcare
Atlanta, GA
Dr. Arnall practices internal medicine and has been in practice in Newnan, GA since 1993. He is past president of the Medical Staff at Piedmont Newnan Hospital. Dr. Arnall also serves as a Senior Aviation Medical Examiner for the Federal Aviation Administration and performs FAA physicals.
Mr. Daniel Blue, III, BSE'95, MBA'01, JD'01
Attorney, Blue Stephens & Fellers LLP
Raleigh, NC
Mr. Blue represents individuals and business in civil litigations, transactions and general advisory. Prior to joining Blue Stephens & Fellows, he served as executive director of the Pharmaceutical Institute, the leading provider of specialized training to pharmaceutical and biotechnology professionals. Mr. Blue als previously worked as an investment banker with Bear, Stearns & Co. where he served health care clients, including pharmaceutical and biotechnology companies.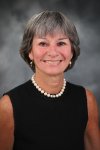 Ms. Michele Chulick, BSN'77
President and CEO, Wyoming Medical Center
Casper, WY
Ms. Chulick is a leader in the health care industry currently serving as the president and CEO of Wyoming Medical Center, the largest health care system in the state. In this role, she focuses on quality healthcare delivery, patient and family experience, excellence in patient care, and employee engagement. She was previously president of the ventures division of Children's Health System of Texas, where she also served as executive vice president and chief administrative officer.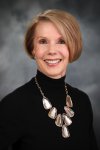 Mrs. Lynn Erdman
Executive Director, Carolina Breast Friends
Charlotte, NC
With more than 25 years in the hospital setting and 10 years in the health care and nonprofit sectors, Mrs. Erdman is a national health care leader and nurse. Prior to joining Carolina Breast Friends, she previously held key senior national leadership positions with four global health organizations: the American Cancer Society, Susan G. Komen, the American College of Surgeons and the Association of Women's Health, Obstetric and Neonatal Nurses where she served as chief executive officer. Mrs. Erdman has also served in top leadership positions with several hospitals and health care systems including Carolinas HealthCare System and Novant Health.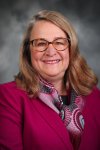 Dr. L. Sue Frederick, BSN'77, MD'83, HS'83-'86, P'12, P'15, P'19, P'20
Founder, Frederick Medical Consultants
Chapel Hill, NC
Dr. Frederick began her career in the private medical practice before transitioning to the pharmaceutical industry. She then created Frederick Medical Consultants which provides medical support to clinical trials and development and has led the company for 25 years.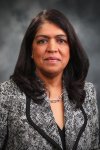 Mrs. Ruby Holder, BSE'88, MBA'93
Vice President of Business Development, Roivant Services
New York, NY
As vice president of business development, Mrs. Holder is focused on completing the development of promising late-stage drug candidates with the potential to improve the lives of patients and their families. She was previously managing partner and portfolio manager of Greywall Asset Management, a New York-based hedge fund focused on health care equities.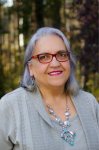 Ms. Norma Marti
Minority Outreach Consultant, NC Department of Health and Human Services
Raleigh, NC
Ms. Marti is dedicated to addressing health equity with a focus on access to health care for adults and children. She currently serves in the Children & Youth Branch of the Women's and Children's Health Section within the Department of Health and Human Services (DHHS) and travels the state conducting workshops providing education and promoting North Carolina's two health insurance programs for children: Health Check and NC Health Choice. Prior to joining DHHS, Ms. Marti was a senior staff member of El Pueblo, Inc., a Raleigh-based non-profit statewide advocacy and public policy organization dedicated to strengthening the Latino Community.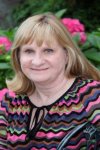 Ms. Joanne Mazurki, AB'74
Founder, Joanne Mazurki Consultants
Chatham, NJ
Ms. Mazurki is a senior philanthropy and business leader and directs Joanne Mazurki Consultants, a practice dedicated to building national and global programs that address some of the most compelling public health, education and social issues through fundraising social marketing and strategic partnerships. Ms. Mazurki previously worked for Avon's Breast Cancer Crusade, guiding its social marketing campaign expansion to more than 30 countries.
Mrs. Bettye Musham, BSN'54
Founder and Chief Executive Officer, Gear Holdings, Inc.
New York, NY
Mrs. Musham founded Gear Holdings, Inc. in 1977. She currently serves on the advisory boards of the Duke University Islamic Study Center and Duke University Nicholas School of the Environment and Earth Sciences.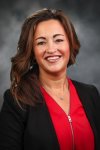 Ms. Orit Ramler Szulik
Founder and Head Coach, Make It A Good One Coaching
Durham, NC
Ms. Szulik is an executive coach, trainer and career consultant. In addition to establishing Make It A Good One Coaching, she is the co-founder and principal coach at Your People Your Solution. Ms. Szulik also serves as a Delta Coach at the Fuqua School of Business working with entrepreneurs and professionals.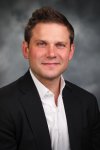 Mr. James Vanek, Jr., BS'01
Managing Director, Apollo Global Management
New York, NY
Mr. Vanek is a managing director and portfolio manager in the Global Liquid Credit platform of Apollo's credit business. Prior to joining the firm, he was associate director of loan sales and training in the Leveraged Finance Group at Bear, Stearns & Co. Mr. Vanek serves as a board member of the Loan Syndications and Trading Association, a leading advocate for the U.S. syndicated loan market.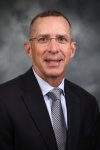 Maj Gen (Ret) Brett Williams, BS'81
Co-founder and Chief Operating Officer, IronNet Cybersecurity, Inc.
Durham, NC
As COO of IronNet Cybersecurity, Maj Gen Williams oversees product requirements, product engineering and security operations. He is also a widely respected keynote speaker and faculty member for the National Association of Corporate Directors. During his 33-year US Air Force career, he commanded several operational combat flying organizations and completed his service as the director of operations for US Cyber Command.
Emeritus Members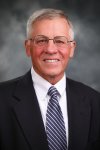 Mr. Christy Bell, P'08
Retired Executive Vice President, Horizon Blue Cross Blue Shield
Retired President and Chief Executive Officer, Horizons HMO
Southport, NC
Mr. Bell is a seasoned health care executive with over 30 years of industry experience. He is responsible for creating the country's first Medicare Risk contract in 1980 and helped Horizon launch the first Medicare PPO demonstration plan in 2003. Mr. Bell has published numerous articles on marketing, Medicare, HMO's and managed care. He has served as an adjunct faculty member at Anna Maria College and the University of Massachusetts Medical School of Nursing.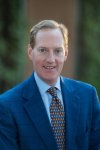 Mr. Charles McIlvaine, AB'87, P'18
Managing Partner, Thomaston Capital, LLC
Darien, CT
As managing partner, Mr. McIlvaine directs the private firm to invest its capital in growth or later stage investments with a primary concentration in the consumer/retail sector. He also serves as chairman of Coen Oil Company, Mr. McIlvaine was previously a member of Avista Capital Partners, a private equity firm based in New York with $4 billion under management and targeting investments in the consumer, health care, energy, media, and industrial sectors.